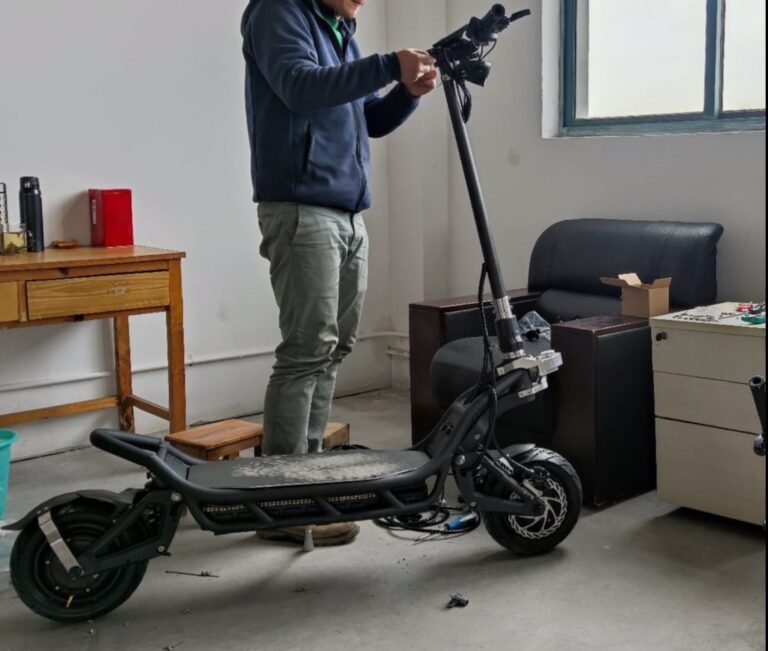 A former employee of a well known scooter company has started his own venture. The 'Viper' electric scooter. This new scooter was completely rebuilt from the ground up using state of the art technology. While many details of the scooter are still being kept under wraps, It will likely feature a telemetry-filled, fully customizable display, 1500 watt motors, and a very large 72v 28ah battery. It would seem this scooter is just now exiting the prototyping stage and it looks absolutely incredible. This will be the first new scooter I've seen come into production that is completely new in every aspect.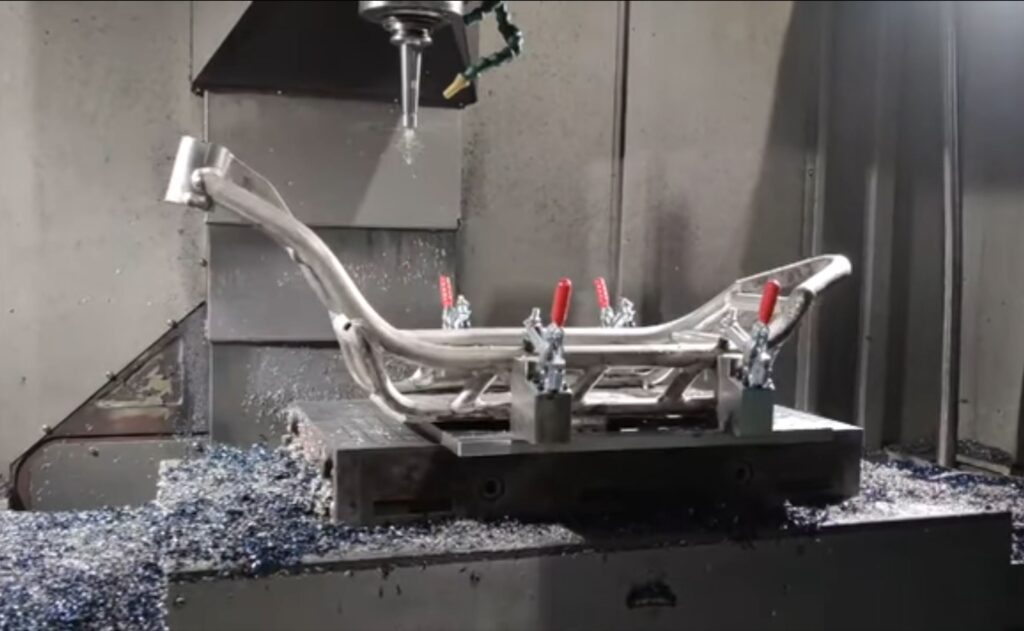 From the few pictures and videos I've seen online I feel totally comfortable saying that this scooter has been completely rebuilt from the ground up. The visionary behind this project took every aspect of the scooters we are used to and asked, "How can I make this better"?
The stem and frame have been completely redesigned to withstand more force while riding, and have both undergone extreme testing to ensure rider safety.
Attached to the handlebars on the Viper you will find a very unique display. We are used to the QS-S4 and the Minimotors display / throttle modules on scooters like the Zero, or Kaabo scooters, but this Viper scooter offers a display that looks much 'smarter'. I imagine we'll be able to find out all sorts of internal real-time scooter data with a display like this. It's unclear at this time whether the throttle is the standard trigger throttle, or a new thumb throttle design.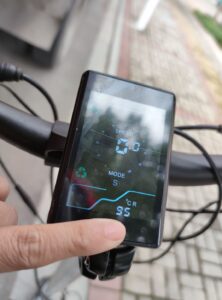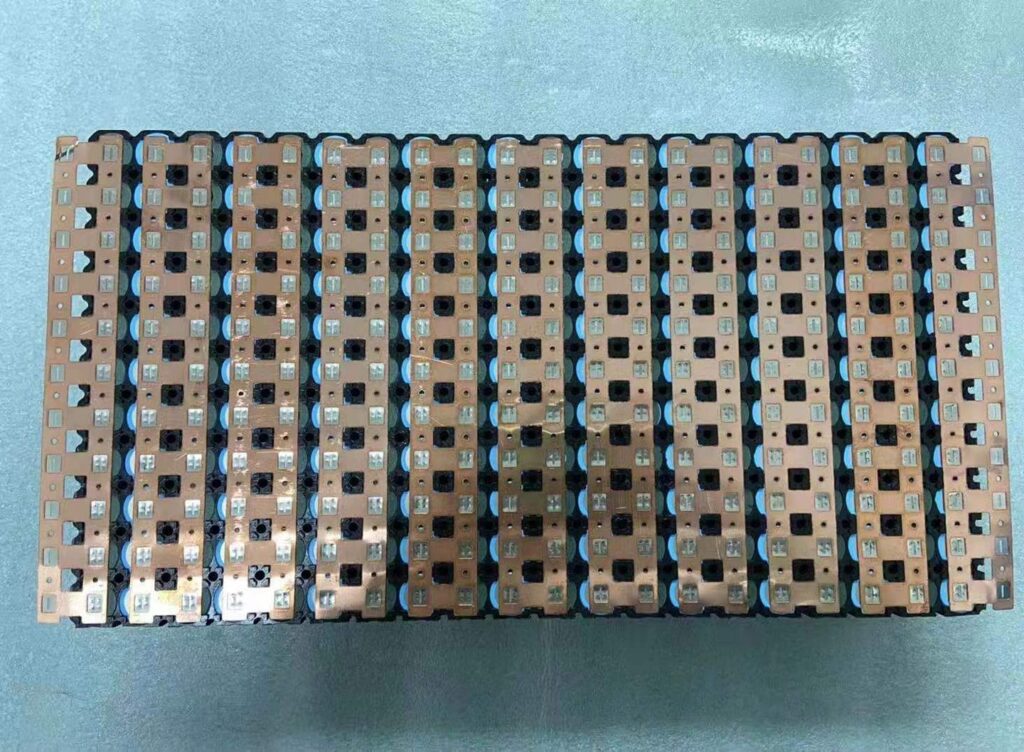 Two other great aspects of this scooter that I can confirm are that it has 160mm hydraulic disc brakes, for maximum stopping power, as well as copper connected battery cells. The main advantage to larger rotors is that they don't heat up as much as smaller rotors, or drum brakes. As far as the battery goes, copper has very low resistivity which makes it excellent at transferring energy, and heat.